Butch Harmon: " 'never say never' when it comes to Tiger Woods. "
We watched a healthy Tiger Woods this past weekend and got a few flashes of his incredible talent even after being 301 rounds out of competitive golf.
He finished T-9'th for the week and walked off the course feeling no pain at all. His odds for a Major Championship win in 2018 went from 1/100 to 1/15 as he finished off the second round and even Butch Harmon said that he "really lik(ed) the way Tiger is swinging the club".
Butch spoke to Tiger's current swing coach, Chris Como, who said that it's this first time he's worked with a pain-free Woods.
With cautious ambition we can certainly be excited for Tiger's next tournament and his regular return to the game but Harmon gives his input on what to expect.
"Can he win a major in 2018? Well, you know that's what Tiger Woods is thinking, and he probably still thinks he can win every tournament he plays in. But he has to crawl before he can walk, and walk before he can run. Right now, he's past the crawling stage and he's walking!"
"The one thing I learned from my 10 years as Tiger's coach, and since then, is 'never say never' when it comes to Tiger Woods."
Like Jordan in '96, let's hope to see the Big Cat's return to the winner's circle in 2018!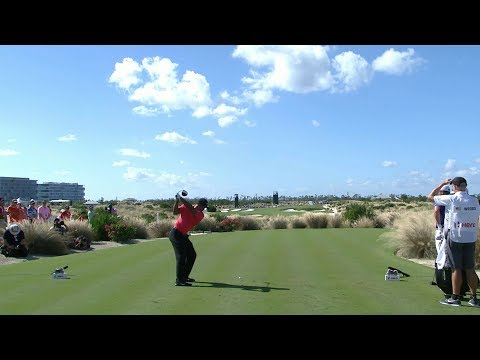 Stay in the loop with Off The Deck