The Crosby Clambake
The Monterey Peninsula will be dotted with celebrities and pros this week for the always anticipated AT&T Pro-Am that plays at the Monterey Peninsula Country Club, Spyglass Hill and of course Pebble Beach Golf Links. Unlike any other tournament on the circuit, the Pro-Am pairs up 156 professionals and 156 amateurs who duke it out for 54 holes on all three courses and then the field is cut down for a Sunday at Pebble Beach.
As a huge fan of 'the good old days' where Bob Hope, Sinatra et al. seemed to own the celebrity circles, I'd like to take a quick look at the origins of what is now the AT&T Pro-Am.
In 1937, Bing Crosby, a two handicap and member of Lakeside Golf Club in L.A., decided to bring low handicap amateurs from his club and celebrity guests to Rancho Santa Fe Golf Club in San Diego to play with 50 tour pros who were on the west coast during the winter months. The $10 000 purse was put up by Crosby himself and he would host a clambake to conclude a week of golf and partying. The charity tournament was baptized as The Crosby Clambake.
It wasn't until after a hiatus during the Second World War that the tournament moved to the Monterey Peninsula in 1947 where it grew toward what it has become today. The increased demand by celebrities and pros expanded the event to all three courses on the peninsula and attracted players like Jack Lemon, Dean Martin and Clint Eastwood who would play alongside Sam Snead, Ben Hogan and Jack Nicklaus. The tournament was known to be as much about the party and is was about golf. Which is nice…
In 1977, Mr. Crosby passed away on a golf course in Spain and the tournament was left to be run by his son. AT&T picked up the title sponsorship in 1986 and carried on Bing's legacy until present day.
Although the characters have changed, the Pebble Beach Pro-Am is still considered one of the most influential tournaments on the circuit. As we watch Bill Murray's antics this week, let's remember that this tournament was created to bring celebrities and pros together to raise money for a great cause and to celebrate a passion that we all share: the game of golf.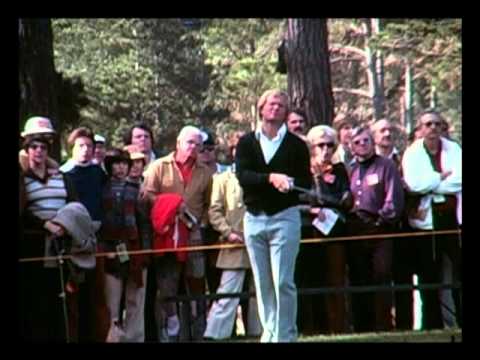 Stay in the loop with Off The Deck