A Look at Tiger Woods' Reality
We haven't heard much from Tiger Woods since back spasms made him withdraw from his latest appearance in Dubai. With so much speculation about Tiger's comeback his foes and fans alike, seem to have taken either an "I told you so" or a "here we go again" attitude towards the whole movement. Some (us included), criticized him for hanging onto that "I'm here to win" mentality instead of staying humble and just getting competitive rounds under his belt.
This week, however, we got to see a different side of the Big Cat. In an interview that was shot before the Omega Dubai Desert Classic, Woods told Peter Dawson how he "feels good, not great" and that he doesn't "think [he'll] ever feel great". This clarifies that perhaps back spasms have been part of his life before he was forced to pull out of competition and give us a little reassurance that this isn't another career ending injury.
Tiger also went on to discuss his "dark days" while being injured, course design and how the competition and game has changed since he last played competitively. He highlights how the ball used to spin much more on miss-hits therefore the importance was to hit the ball flush and not hard. Woods goes on to say that these days "kids" on tour tee the ball up high, move it up in their stance and go after it. He's alluding to the forgiveness of clubs in today's technology and the impact it has on the game. This statement might be a comment on how, due to his new swing, he's unable to pump it out there with the long ballers today. An advantage that he certainly had in his prime.
Critics may call these excuses as fan's may call them answers but no matter what camp you're in, it's worth taking a look at the interview to give you a look at a different Tiger Woods.
We're hoping to see him at the Genesis Open next week to get a few more rounds under his belt.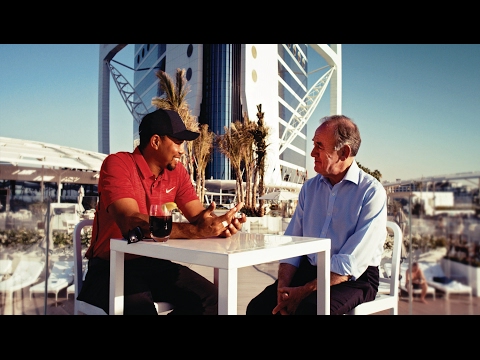 Stay in the loop with Off The Deck