Expect Hurdles in Tiger's Return
Assuming you've heard the news, Tiger Woods has withdrawn in Dubai after having back spasms. The concern rose when some noticed him gingerly walking up the fairways in discomfort, but his post round interviews left us believing that everything was ok. A scrum with his agent, Mark Steinberg, revealed that he had been working for the "past several hours" with his trainer to resolve the issue. He also mentioned that this wasn't the first time Woods has had spasms. Assuming all this is accurate, we can be sure that with his resiliency and drive, Tiger will be back on the course to continue his return to the game.
With his highly anticipated return, most people's expectations were set by the man himself who spoke like he has his whole career. A recipe of no vulnerability mixed with endless confidence has always bode well for the Big Cat. But, in present day, where the field is very competitive and has been playing very competitively for the years that Tiger sat out, perhaps our veteran-hero should make his comeback less about winning and more about repetitions. His, "I'm here to win", mentality sets a certain expectation that can't help but add un-needed pressure to the situation. Time in the competitive arena is the only thing that will get him back into the groove.
Let's look at this spasm as a minor and expected hurdle and chalk it up to two more rounds of competitive golf under his belt. We can't expect him to make every cut, drain every putt or hit every fairway so let's just let him find his game in good health and appreciate having our Michael Jordan (in '95) back in the field.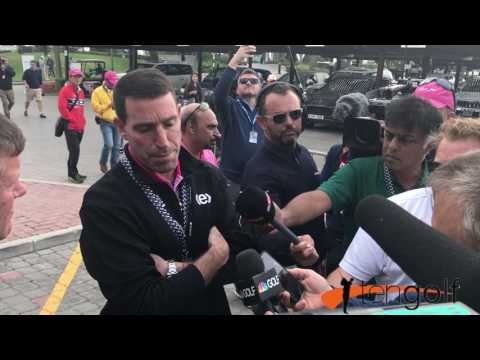 Stay in the loop with Off The Deck