Florida Man Survives Gator Attack
Greg Norman once said: "Happiness is a long walk to the green with a putter in your hand." Well, in Tony Aarts case, it was life saving.
Last week, the Fort Myers, Florida resident hit his approach to 10 feet at the Magnolia Landing Golf & C.C., grabbed his putter and walked up to roll in his birdie. As he approached the green a 10-foot gator jumped out of the pond, grabbed him by the foot and pulled him in. Tony tried his best to get away but the beast kept dragging him deeper into the water. In a last desperation attempt to get away, Aarts started hitting the alligator in the eye socket with his Cleveland putter when finally, it let him go.
Fortunately, he made the putt and grabbed a $5 rang. (Don't quote me on this)
We're glad to see our boy alive and well and wish him a quick recovery.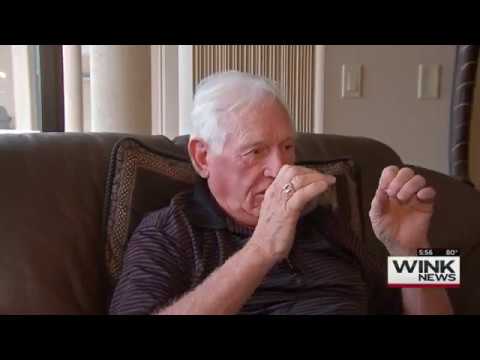 Stay in the loop with Off The Deck