Golf Fitness: Don't Let Age Slow Down Your Club Head Speed
As we age we lose muscle mass for several different reasons and this has an impact on our club head speed which then impacts our driving distance. Reduced distance off the tee demands longer irons or hybrids into the green lessening our chances at birdie putts.
Mike Carroll at mytpi.com touches on a few important factors that slow down club speed and how to address them. By understanding what's losing you distance off the tee you can make improvements and start hitting longer balls and shorter approach shots.
Why Does Speed Drop Off With Age?
1. Decrease In Muscle Activity / Neural Drive:
"To carry out a movement, our Central Nervous System (CNS) must activate motor units (MU's). Motor units are comprised of a motor neuron (nerve), and the muscle fibers that it innervates. In an effort to avoid complexity, the more MU's that are recruited, and the faster that these signals to recruit MU's are sent from the CNS, the stronger and faster our movements can be. This is of course extremely important for generating high club head speed. It has been well established that as one ages there is a loss in working MU's which means generating high levels of force and speed becomes more difficult."
2. Muscle Fiber Type:
"Going quickly back to MU's, it should be noted that all muscle fibers in an MU are the same type. You have probably heard of "fast twitch" and "slow twitch" muscle fibers, and these differences in muscle fiber type are very real and very important. Fast twitch muscle fibers are capable of much faster, and stronger contractions, and are therefore vital for explosive movements like the golf swing. It is well established that as one ages, there is a decrease in the size and amount of these fast twitch muscle fibers. There is also some debate that fast twitch fibers start to "convert" to slow twitch fibers, and become innervated by a slow twitch neuron. Interestingly, slow twitch fibers don't degrade anywhere near as much with age, compared to the fast twitch counterparts."
3. Sarcopenia:
"This is the term given to the loss of muscle size and strength due to aging. Muscle power, which is a combination of force and velocity does not receive the same attention but it certainly warrants it. Due to the selective atrophy and loss of fast twitch fibers, and other more complex nervous system factors, muscle power is lost at approximately twice the rate of muscle strength (Skelton et al 1994). This is a very important point to note if maintaining high club head speed is a goal. With similar levels of muscle mass, and maximum strength, elderly populations tend to have much lower power levels."
What Can Be Done About It – Training
"In particular, there are two types of training that have massive benefit for reversing/delaying the loss of muscle power in aging populations. The first is strength training, which concentrates on developing the maximum force one can exert in a particular movement or exercise. With strength training, our primary goal is force production. This is best accomplished with a ""heavy" load, relative to the person's strength level. For the sake of this discussion let's classify heavy as the most load someone can use in a particular exercise and complete 3-6 perfect reps, but no more.
The second type is usually labelled under speed & power training. Another term for this is Rate of Force Development (RFD). RFD is usually classified as the amount of force generated in the first 200ms of muscular contraction. This is the vital difference between strength and RFD. Strength measures do not take the time to produce maximum force into consideration, while RFD is concerned with the maximum amount of force that can be produced very quickly (usually classified as the first 200ms of contraction)."
Here are a few exercises that can help get the club moving faster and the ball moving further.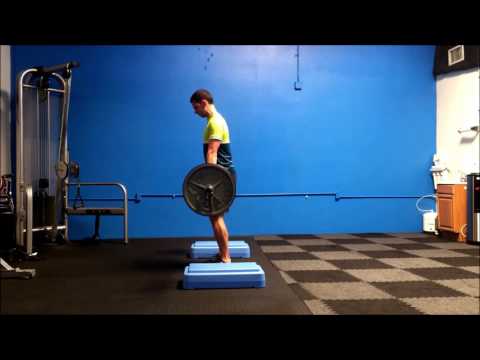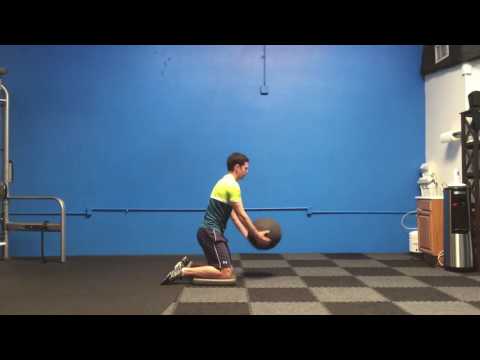 Stay in the loop with Off The Deck