What You Should Know About Royal Birkdale, Host of The Open 2017
We're all looking forward to one of the most exciting majors of the season which is being help at Royal Birkdale in North-West England. The Open is a historically charged tournament that usually challenges players to a links-style course and windy weather and this year promises more of the same.
Golf.com put together nine things you should know about this year's host course.
1. Royal Birkdale, located in Southport, England, has hosted the British Open nine times, starting in 1954. Past winners include Arnold Palmer in 1961, Lee Trevino in 1971, Johnny Miller in 1976 and Tom Watson in 1983. Padraig Harrington was the most recent winner at the course, in 2008.
2. It is one of three courses in northern England that's in the Open Rota.
3. Birkdale was opened in 1889 and became an early pioneer in women's golf when club members voted to allow women to play the course for three days each week.
4. In 1890, the first women were elected as members. One of the first tournaments hosted at Birkdale was a ladies' championship.
5. In the 1969 Ryder Cup, Birkdale was the site of the famous "Concession." Jack Nicklaus conceded the 18th hole to Tony Jacklin in what the club's history calls "a gesture of supreme sportsmanship which has never been forgotten." The match ended in a 16-16 tie. He finished T4 and two off the lead.
6. Justin Rose burst onto the scene at the 1998 Open at Birkdale. Playing as a 17-year-old amateur, Rose shot 66 in the second round and was tied for second place through 36 holes. He turned professional when the tournament was over.
7. At three over, Harrington's 2008 score was the highest to par of the nine Open winners to conquer Birkdale. That week the course was blasted by 20-mph winds and driving rain. In the final round, only three players managed to break par.
8. Harrington is the only Irish winner at Birkdale. No Brit has ever won the Open there.
9. You can play where the pros do, as Royal Birkdale is open to the public, but only at certain times. Check the website for more details.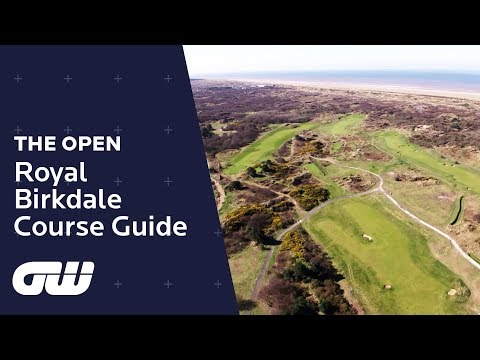 Stay in the loop with Off The Deck