A Look at Golf Digest's #1 American Course, Pine Valley Golf Club
Sitting on 600 acres of land in the small town of Clementon, N.J., Pine Valley founder George Crump first laid eyes on the land by rail as he commuted to Atlantic City. With help of legendary architects; H.S. Colt, A.W. Tillinghast, George C. Thomas Jr. and Walter Travis, they designed what has been known as the most unique 18 hole collection in the world.
Tom Fazio and his design team have been consultants on the course since 1989 and with it's recent updates that Pine Valley has regained it's #1 status after being dethroned by Augusta National in 2015.
Unless you're lucky enough to get an invite, you'll have to settle for this incredible video and detailed description of each hole that is the first look at the course since the very first Shell Wonderful World of Golf in 1962.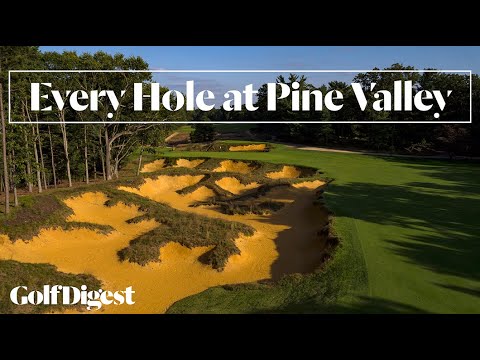 Stay in the loop with Off The Deck