Phil Gives Short Game Gift to Alma Mater
Although he's not leading the Genesis Open, Phil Mickelson, amidst a cold and wet day, pulled off an impressive shot that snuggled him in nicely at three shots from the leader, Sam Saunders yesterday. On the par-5 17th hole, Phil pushes his approach shot that hit the top of the grandstands and dropped to within pitching distance to a short-sided pin. With a shot that he's perfected over the last 24 years on tour, Mickelson pulls out his 64-degree wedge and holes it.
No doubt, confidence and skill around the green has been a big part of Lefty's success in his career (and money games). In a recent article with Golf Digest he's uncovered plans to help out his alma mater, Arizona State (Go Sun Devils!), with "the single greatest short-game facility in the country". The school just signed a 30-year agreement with it's new home-track, Papago Golf Course in Tempe, AZ. Amongst the 6750 sq. ft. of indoor facilities and 2400 sq. ft. of covered outdoor space there will be a Phil Mickelson-designed short-game area that will help recruit and refine young guns' games.
Great to see Phil help share the gift that he has clearly been given!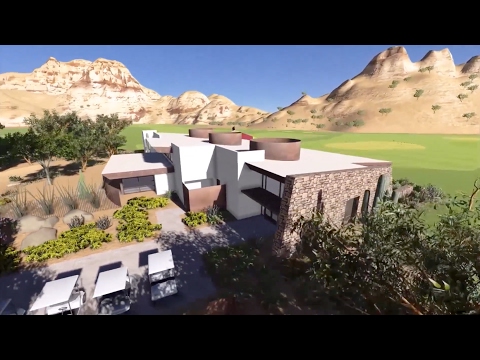 Stay in the loop with Off The Deck