Tiger Signed with TaylorMade. Is There More?
Yesterday's Tweet from Tiger Woods was that he has "big decisions made" and that we will "find out tomorrow". Well, as we sit here "tomorrow", we've just received the big news that Tiger has signed a 13 club deal with TaylorMade. He'll keep the Scotty in the bag and honor his Bridgestone ball-deal.
Now, we're glad to see the big cat choose his weapons and ink a likely lucrative deal that will keep him on the course for the foreseeable future, but @secrettourpro, everyone's favorite sleuth, said yesterday that "Tiger's big decision is [that] TGR has bought majority stake in Taylormade", and that "Tiger will play TM equipement, including new irons and woods".
With the latest info we can see that he's at least half right.
Let's continue the speculation…
Seeing TW invest in TaylorMade is an exciting idea because there was a sad moment in time where we didn't think Woods would ever play or be part of golf again. Now he's created a business brand, TGR, that manages his official PGA Tour events and his own events, who invests in courses and the design of them, who helps thousands of students with bursaries every year and that now might even own majority shares in one of the world's leading golf brands.
It's hard to argue the positive and renewed impact that the Nike-Tiger deal had on the game of golf. The two brands merged to bring out the athleticism in our game which opened it up to new markets and potentially changed the way golf is played and perceived. If Woods had a personal stake and a certain control in the TaylorMade brand how much more impact could he have on its success and growth and how much impact could that translate into the game as we know it?
Now, let us see that red jersey strut up the 18th fairway in the final group on any given Sunday, with a tap-in for the win and we've got ourselves a career transcendence!
#1isneverdone … We're looking forward to what comes next!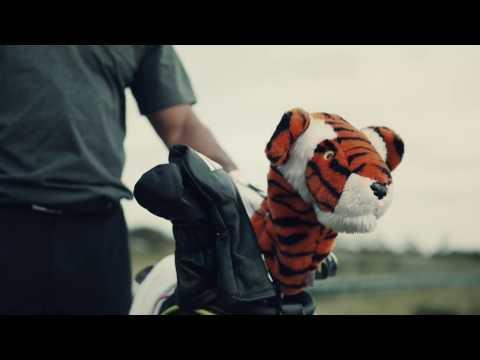 Stay in the loop with Off The Deck