USGA and R&A Propose Update on Historic Rulebook
The original set of written rules date back to March 7th 1744 in golf's birthplace of Scotland with 13 "Article and Laws in Playing at Golf". Since then, the list has grown up to 34 intricate and strict "laws" that define the boundaries of our game. As the golf environment has changed since the 18th century some believe that the rules should be adapted to accommodate.
Yesterday the Golf Gods (USGA and R&A) spoke and shrunk the rule book down from 34 rules to 24 in an effort to simplify the game and make logical what is now not logical at all. While assuring they don't strip the game of its centuries worth of traditions, they have adjusted a few rules that were deemed unnecessary.
Here are a couple highlights. (Visit USGA Rules for the entire list)
A player may remove loose impediments in the sand and touch the sand with his/her club, although the player cannot deliberately touch the sand to test its condition. Practice swings would still be prohibited.
There would be no penalty for touching the ground or removing loose impediments in a penalty area.
The term "hazard" would be eliminated, and all penalty areas would be marked with a red line and would be treated like lateral hazards.
The new rule would allow a golfer to repair any damage on the putting surface, including spike marks, except for aeration holes and natural deformities in the surface.
A player would have to be "virtually certain," or 95 percent sure, that he/she caused the ball to move. Otherwise, there is no penalty.
Several rules have been changed to simplify and speed-up the game in hopes to attract new players or potentially keep current players on the course. A good thing!
There will be a 6-month window where the USGA and R&A will accept feedback and suggestions from the golf world, they will review all feedback in 2018 and implement the new rules on Jan 1, 2019.
Unfortunately, the Judge Smails' "Winter Rules" foot-wedge still didn't make the cut.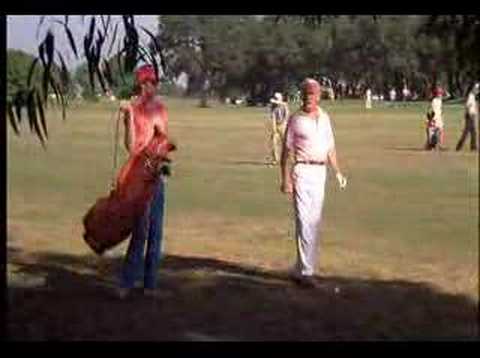 Stay in the loop with Off The Deck